If it does not appear automatically and
Chrome is best on iPhone
If it does not appear automatically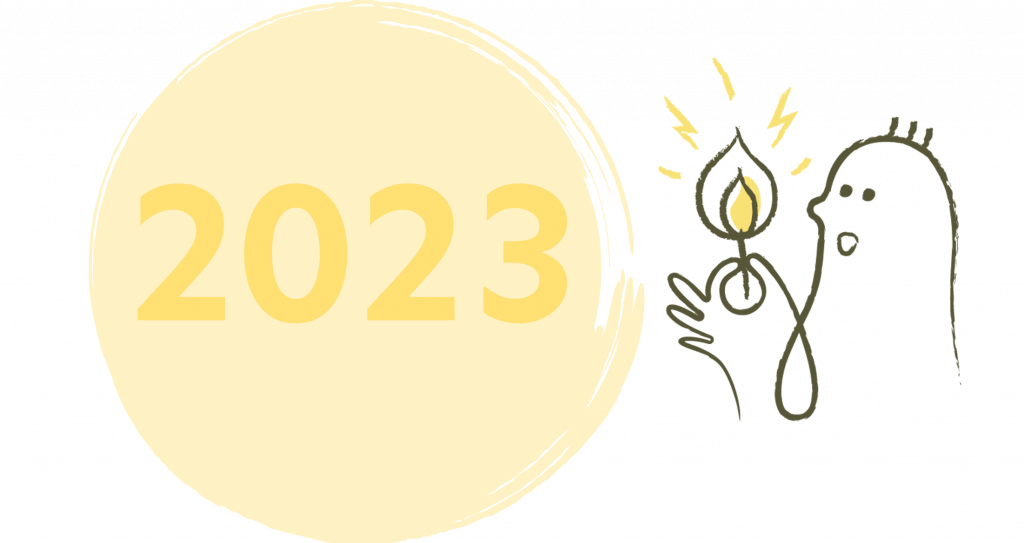 The entire ias.agora team is delighted to present you with its wishes, and to offer you an immersive and poetic stroll in our real-time 3D universe… an opportunity to grant some wishes as early as January! You can experience this with several people, because this year, our map is multi-participant.
If you have difficulties to live the real time 3D experience (this may be due to a firewall problem), you can watch the video of the experience here.
We wish you a wonderful year, full of boldness and enthusiasm, to :
Experiment with new collaborative playgrounds
Experience moments of learning and empathy
Be surprised by moments of wonder and inspiration
Change your surroundings and make beautiful discoveries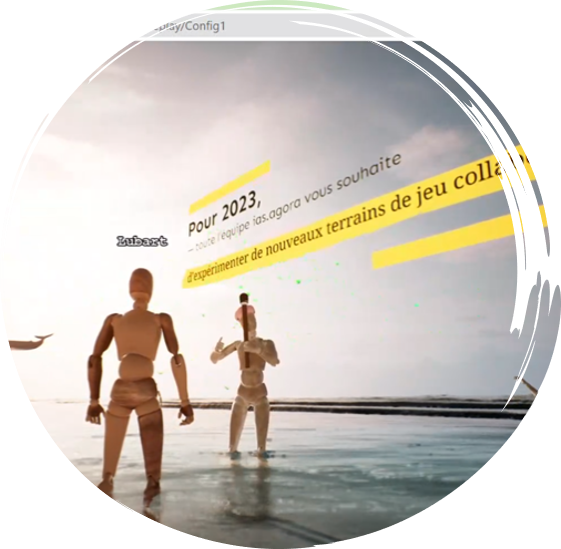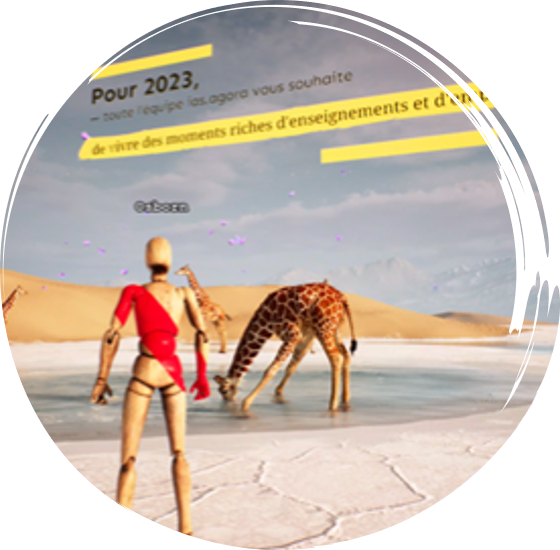 Choose your avatar and discover enchanting vegetation, take part in group games with your feet in the water, adopt multicoloured butterflies or discover how the infinitely small can become immensely large…
We created this immersive and interactive map with our real-time 3D team, in collaboration with our partners.
… An opportunity to show you the possibilities of real-time 3D to innovate, reinvent collaboration, and better engage customers with brands.
Vision owner : Stéphane Ely
Game design & conception : Stéphane Ely, Hélène Luong, Clotilde Lacambre, Baptiste Talandier
Gameplay developer : Hugo Chemouny
Tech Artist : Hugo Sinet
Test & communication : Suzanne Guennoun
— And valuable contributors
Concept & visual designer : Nicolas Cranil
Character & set designer : Victor Clavelly
Lighting & environment artist : Jean-Stéphane Beetschen
Sound design : Rémi Sanna & Fred Jaffre
Pixel Streaming :  Eagle 3D Streaming, special thanks to Quintin Anderson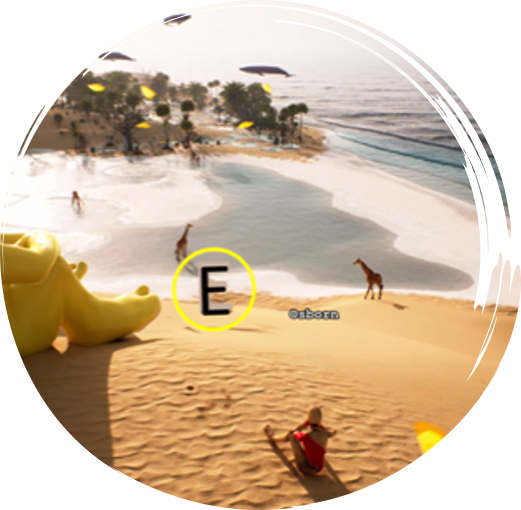 Cette version bêta offre une expérience fluide de haute qualité visuelle ; elle est accessible sans installation, depuis un ordinateur. Nous vous conseillons d'utiliser le navigateur Chrome ou Edge. 
Nous utiliserons prochainement les univers 3D temps réel pour accueillir des immersions créatives, des formations et des interactions originales pour les marques… Alors à bientôt pour de nouvelles aventures !
#Realtime3D #Unreal5.1 #PixelStreaming #Brandgameplay